Subscription - OsmAnd Live
The feature Subscription OsmAnd Live allows you to get all the possible features for your platform, as well as frequent map updates (up to one hour). You can also support the OpenStreetMap cartographer community.
Subscription OsmAnd Live for Android
In the OsmAnd Live feature, you can try our solution "all inclusive". OsmAnd Live has three periods of subscription for OsmAnd+ and OsmAnd Free that provides you with the following advantages:
Wikipedia and WikiVoyage articles available offline
Frequent map updates (up to once an hour)
Unlimited map downloads
Contour lines and hillshade maps
Nautical depth contours
You basically get full access to every possible OsmAnd feature for a fraction of cost.
To try this feature, please go to OsmAnd > OsmAnd Live > Subscribe. You can stop the subscription anytime you want using your Google Play settings.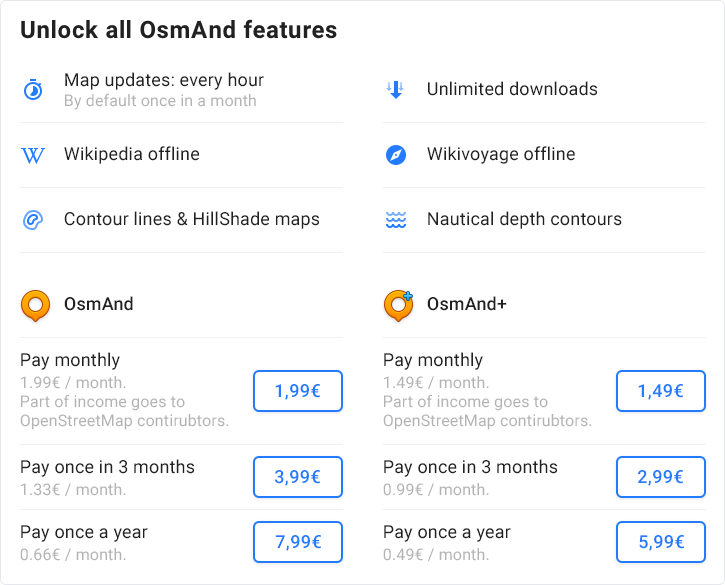 Subscription OsmAnd Live for iOS
The OsmAnd Live subscription for iOS has three periods: monthly, three months, yearly. This feature allows you to get unlimited download of all maps and get all the plug-ins for the subscription period. You also get the opportunity to frequently update maps.
To get this feature, go to the main menu-> Maps&Resources-> OsmAnd Live-> Get OsmAnd Live. You can stop the subscription at any time using the settings in your itunes account.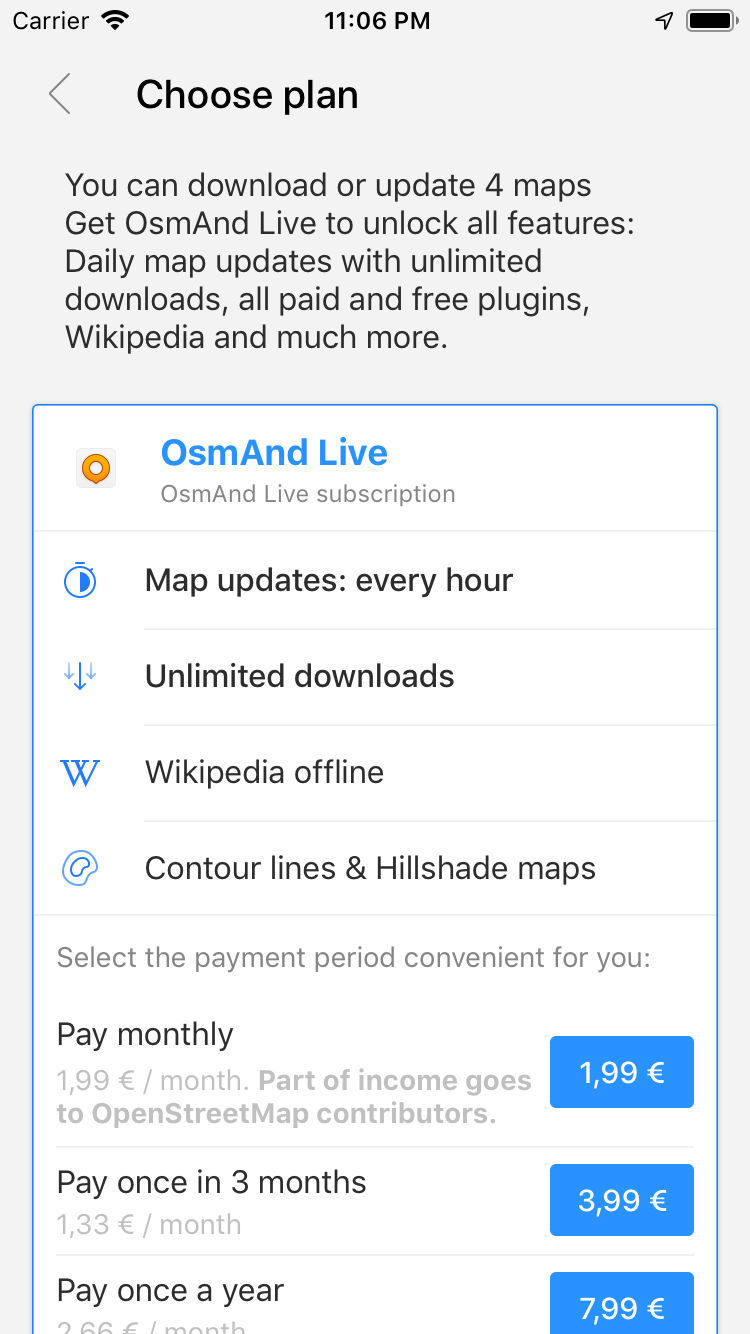 Also, everyone who gets OsmAnd Live automatically supports the volunteers who edit the map as the money supporters provide get distributed between those who edit the map. Read more about OsmAnd Live here or learn how it works in detail here.
Have questions about OsmAnd Live? Please do not hesitate to contact OsmAnd support team support@osmand.net. We're glad to help.