Hi and dzień dobry!
Summer is such a nice season, don't You think? We all go on vacation and overall tend to travel more. Have You received enough vitamin D for the rest of the year. If not, it is high time You went on a trip!
Today we will chat with Kuba. He is from Poland and travels by car or by bike. He intentionally avoids cars for they cost more and have certain risks to them. Sometimes it is hard to find a parking slot or a gas station nearby. A relatively new trend to leave one's car behind and substitute it with a bike or public transport is getting more and more popular today. Not only is it cheaper, but it also is a non contaminating way of moving around.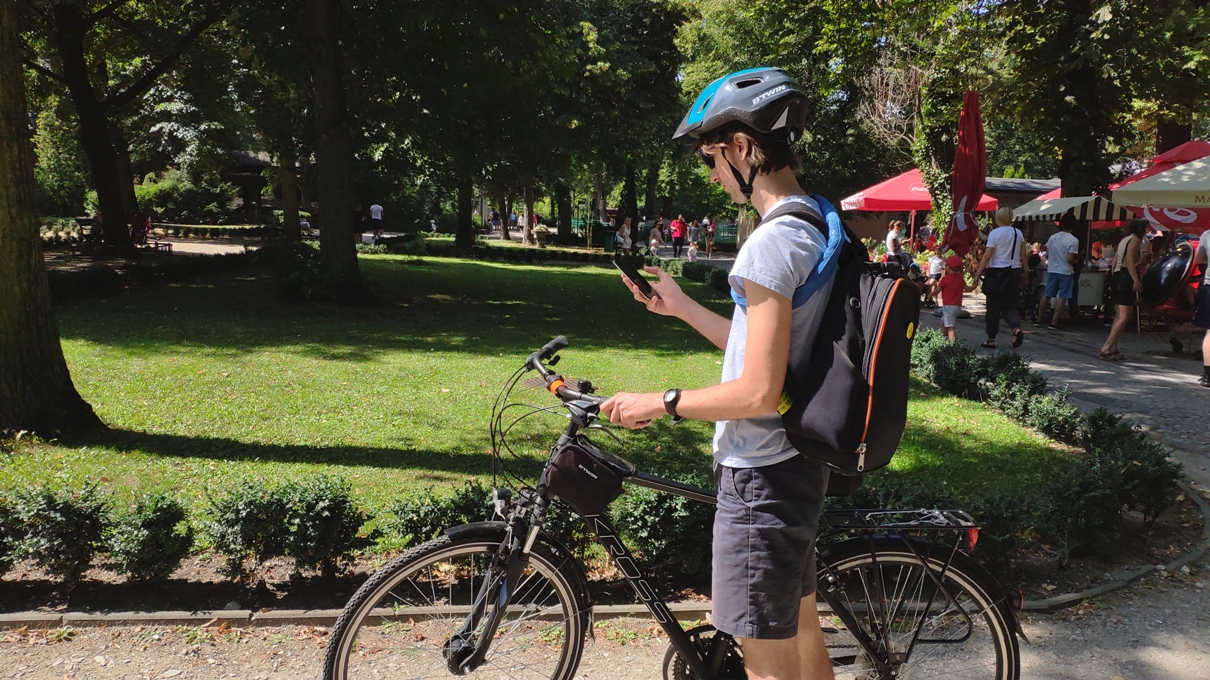 All children are natural explorers. Kuba has seen Europe when he traveled across it with his parents.
'That did satiate my hunger for exploring and now I mostly travel for work-related reasons. I work as a technical trainer and have to move from one city to another quite a few times during each month.'
OsmAnd
is a very complex app that combines
multiple professional functions
. And even though some user might find it a bit confusing, it is this complexness makes OsmAnd unique. Kuba had started with Google Maps. However, four years ago he discovered
OsmAnd
.
'I was surprised on how much I was missing. Before each trip I use the Markers function in OsmAnd to mark all the crucial points on the map (the train stations, the hotel, the client's office, etc.), which helps me understand how they all relate to each other in a geographical sense and makes setting up turn-by-turn navigation a cinch.'
OsmAnd offers all kinds of functions, so one just has to settle down on a means of traveling. In this variety Kuba likes to use pedestrian and bicycle navigation. We are currently working on a new version of the app in which the whole program will be assembled by each user for themselves.
'I also welcome the recent addition of Public Transport Navigation. OsmAnd Live updates help me keep my map up to date, and of course the aforementioned Markers are a big help. As a OpenStreetMap Contributor, I'm glad I can add information to OSM and contribute GPX tracks straight from OsmAnd.'
Even if You are sure that You have explored all the corners of any city, You should try OsmAnd. Some pathways are hidden from the eye. They might not be easy to spot, but with a detailed map it will be as easy as taking candy from a baby!
'OsmAnd helps me be on time. It taught me some clever shortcuts around my very own place of living!'
To use the app one has to have a device, which, unfortunately, depends on batteries. Batteries of mobile phones and tablets let us down more often than they are supposed to. So, what can we do? We have to bring a powerbank with us!
'My device usually holds battery for the entire day, on moderate usage. I carry a powerbank with me at all times, just to be safe.'
And as always we have come to the most cherished part of the interview, to the feedback!
'I like that I often see updates with substantial new features. Great work! As for the advice - in my personal experience the UI needed a lot of practice, and it took me some time to discover all those great features.'
Thank You, Kuba!
Dear readers, keep up the good job! Every day, if not every hour, we receive lots of Your messages that sometimes turn out extremely helpful! Thank You for being there for us.
Do widzenia, Szanowni Państwo!
---
Follow OsmAnd on Facebook, Twitter, Reddit, and Instagram!
Join us at our groups of Telegram (OsmAnd News channel), (EN), (IT), (FR), (DE), (RU), (UA), (ES), (PL), (AR), (TR).